Add Your Thrift Store
If your thrift store isn't listed here, it should be. Get out and in front of people looking for a thrift all over the U.S. Submit your information and we will add it in as soon as possible.
A listing on ThriftStores.net includes your shop name, address, phone number, hours of operation, and a short description. Check out an example below: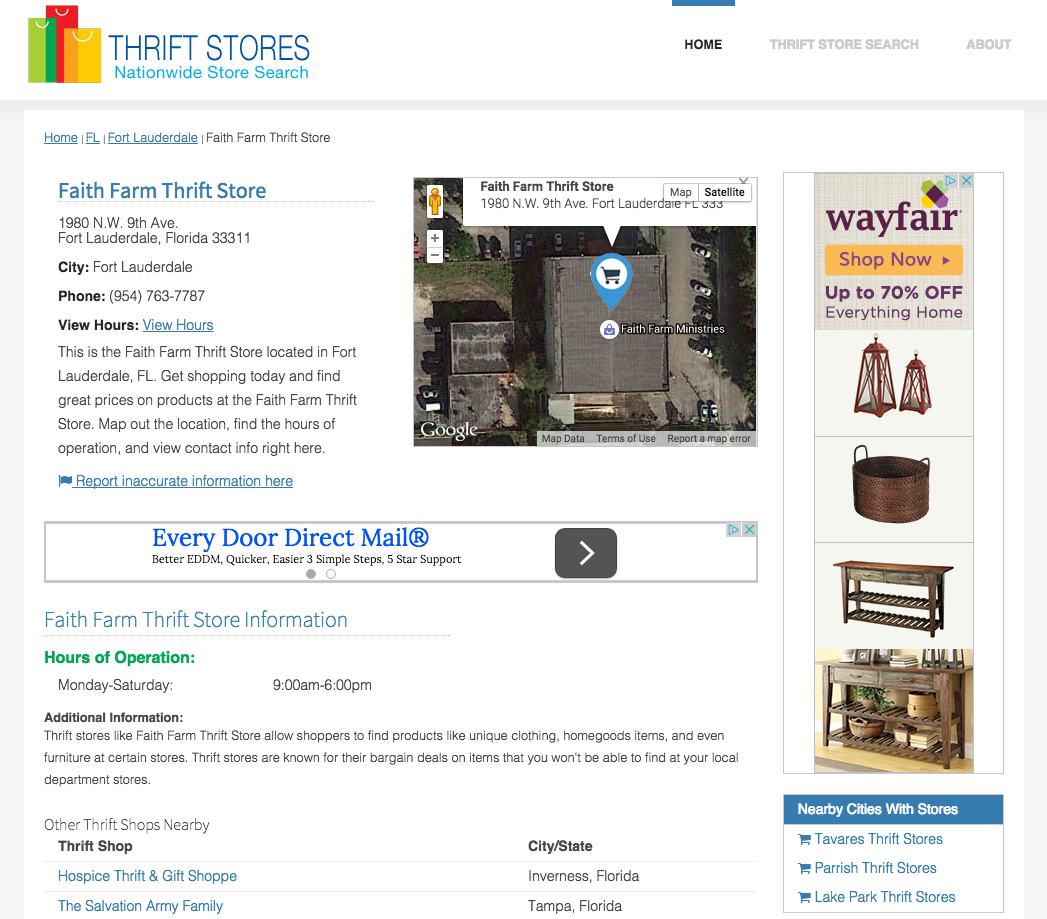 Grow your business today!
Add your Thrift Shop and get out in front of people now.